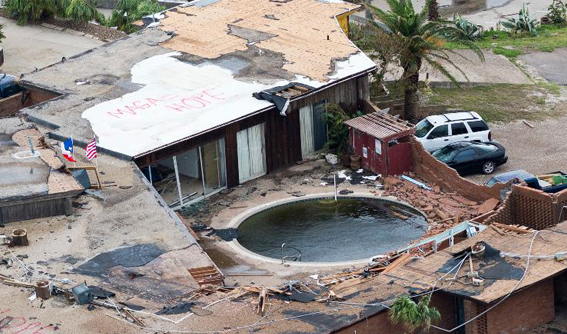 How You Can Help Families in Coastal Bend of Texas.
FEED 3 is working with over 40 churches in the city of Corpus Christi to help during the Hurricane Harvey disaster. Over the past year FEED 3 has coordinated a major poverty eradication program in Corpus Christi (see below). Currently, FEED 3 has five major distribution points throughout the region that include Rockport, Port Aransas and Corpus Christi.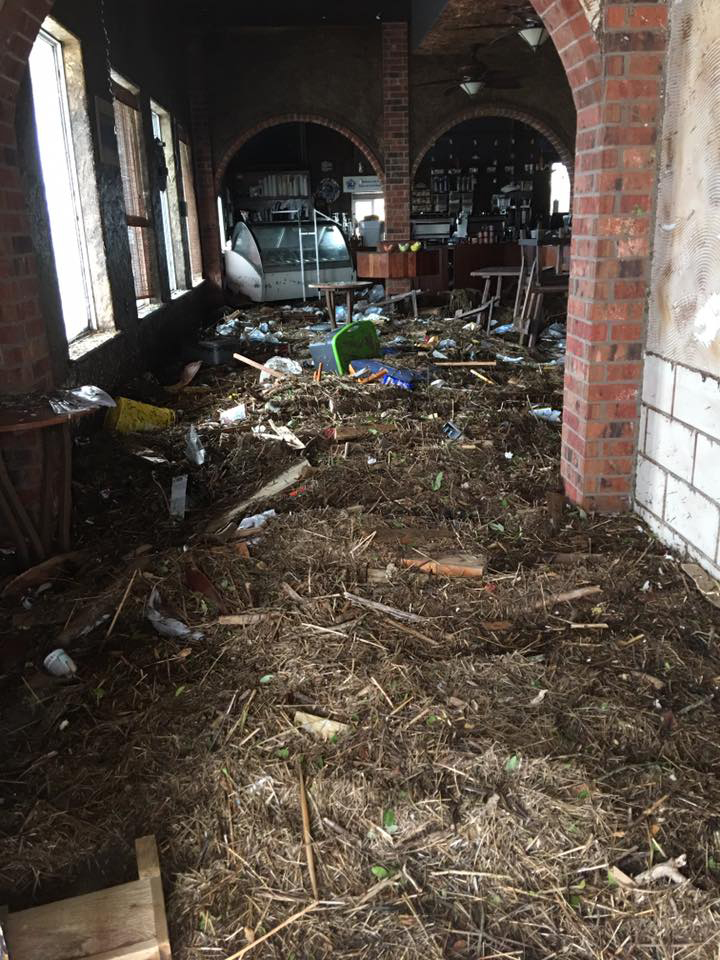 We have ability to stage supplies coming into the region and move them quickly or house them when needed. We are coordinating with local ministries on housing volunteer teams.
Our local distribution partners are: Strong Tower Fellowship in Rockport, Rock City Church in Port Aransas, Corpus Christi Fellowship, New Life Church, Cross Bridge Fellowship and Corpus Christi Baptist Association in Corpus Christi, along with 30 other churches.
If you have supplies you wish to donate or volunteers that wish to help, please send an email to: info@feed3.org or call 214-316-1356
Give Now
We've shipped thousands of dollars of protective gear to help workers get businesses back on their feet.
Volunteer Supplies:
Our supply list is changing weekly, but there is a continual need of generators, chain saws, chains for those saws, chain saw oil, cleaning supplies, power tools for construction. Haz Mat gloves, suits, masks with a rating of 95 or above (these can be purchased at Hardware store like Lowe's, or Home Depot in paint department).
Gloves for clearing debris, cleaning gloves, cleaning wipes, tarps, first aid kits, bottled juice, canned goods, dry pet food, can openers, plastic garbage bags (heavy duty), batteries (all sizes), duct tape, rain gear, battery-operated lanterns, flashlights with extra bulbs.
Volunteers Clothing: Wear boots that have good support and snake resistant if helping clear land. Wear protective clothing and eye and ear protection for chain saw usage. If working in distribution centers wear comfortable clothing and tennis shoes. Weather is in the low 90's and low 70's in the evening.
Volunteer Items to Bring:
Insect-repellent, feminine hygiene items, sunscreen, soap, first aid kit, prescription medication, over the counter medication. Bottled water, bottled juice, cooler for stay, canned foods, manual can opener. Wipes for personal hygiene, and toilet paper.
Who we are:
We are working with the local grassroots pastors, non-profits, business and governmental leaders. Those include: Braselton Homes, Corpus Christi Christian Leaders Forum, Corpus Christi Pastors Breakfast, Congressional office of Congressman Blake Farenthold, Texas Attorney General Office, and Office of Faith Based Outreach of HUD. Our CEO serves as an appointed commissioner to the Texas OneStar Foundation by Gov. Greg Abbott. FEED 3 partner Strategic Justice Initiatives is an authorized partner of USDA, and Texas Department of Agriculture to feed children in over 30 sites in Texas.
Our History in Corpus Christi and the Coast of Texas
FEED 3 has been involved in the City of Corpus Christi since 2015. In 2015, Skinner met with former Corpus Christi Mayor Joe Adame and began working toward a solution to the buyout of over 500 historic homes in the minority community called Hillcrest. In 2017, Skinner helped facilitate bringing the largest South Texas Homebuilder called Braselton Homes to purchase acreage to help relocate the Hillcrest community with new mixed income housing. The community is Corpus Christi's newest urban revitalization effort with planned green spaces, chapel and community centers with urban and mission families living every fifteen homes to help the community succeed. It is also supported by over 40 organizations to ensure the success of homeownership, job creation, and support services in holistic care.
Give Now