Fatherless Chilren Roam the Streets of Dallas
Homelessness became a reality for Nahzee Tafari when he was 15 years old, after his father lost his job. The now 18 year old senior at Patton High School told the tale of living out of a car with his family during his high school career.
Because of his hard work and perseverance, Tafari now looks forward to going to college and working towards an accounting degree. "I desire what is right and I desire to finish school so that I can help others who are going through hard times."
Currently in North Texas, there are nearly 3,000 children and youth like Tafari considered homeless, with 1,739 living in Dallas Independent School District, followed by 693 in the Irving Independent School District and 398 in Mesquite ISD. Many of these children or youth are called "sofa surfers" moving from one location to another finding housing.
In the most recent count of homeless children and youth, 663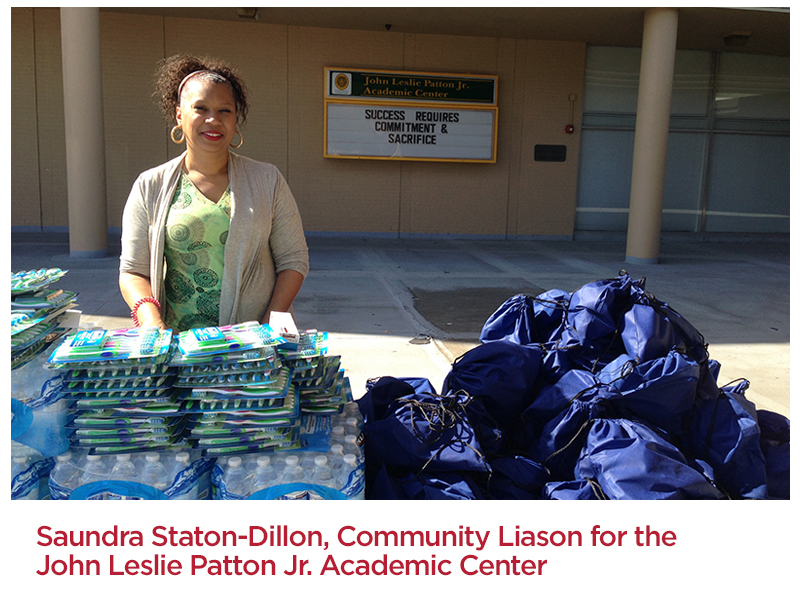 were with one or more parent on the streets with 241 of the children alone by themselves. The number of children/youth unaccompanied on the streets represented a 27% increase from 2012 to 2013.
Tafaris personal recollection of homelessness took place Tuesday May 27th, during a luncheon at the Clarion Hotel for the seniors enrolled in the John Leslie Patton Jr. Academic Center. The Luncheon was made possible by three organizations, one being Feed3. Each face that entered the room came with a different story. It was obvious that Tafari, was not alone in his struggles throughout his teenage years. Many of his peers had faced tough times as well.
The soon to be high school graduates left the lunch with more than just awards and full stomachs, they also carried away words of inspiration and encouragement from guest speaker E. J. Carrion.
Jocelyn Navarro, one of the senior students, was asked what she took away from Carrion's lecture, "E. J. was really fun and hilarious but I really understood it when he talked about going for our dreams and jumping for success." Carrion loves to inspire young adults with his stories and life experiences.
When Carrion was asked what his favorite part of speaking to teenagers was he replied,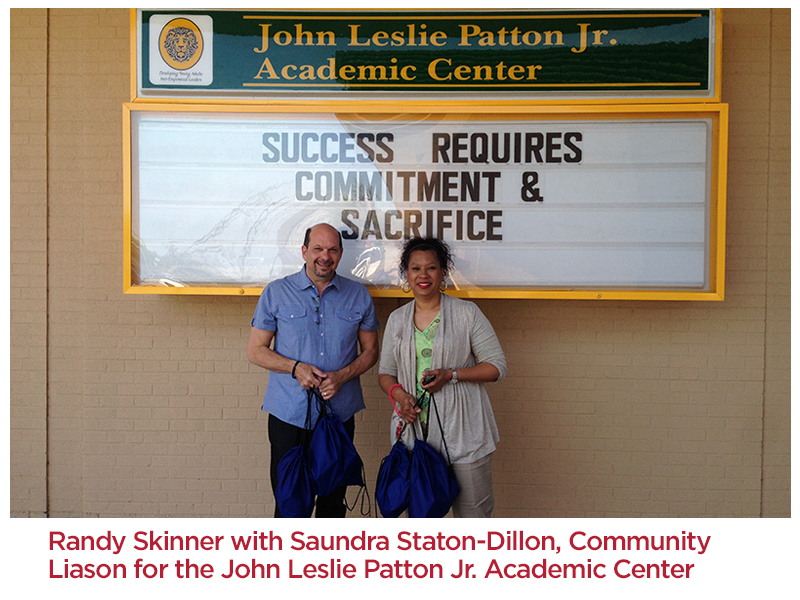 "I really enjoyed relating to kids from this generation. I love to hear them listen."
The luncheon would not have been possible without the hearts and blessings of Builders of Hope, Focus on Teens, and Feed3. Saundra Staton-Dillon, who is the Community Liaison, for Patton High School shared her process of turning the luncheon from a vision into a reality. "I prayed, prayed again, and then waited for my prayers to be answered. I connected with Feed3 and Randy [Skinner] in more ways than I could have imagined. The three sponsors are what made all of this possible.
Judging by the excitement, smiles, and statures of accomplishment among the students, the luncheon was a success. Through the help and aid of Feed3, the teens were not only fed through the body, but through the mind and the soul as well.
FEED 3 has adopted Patton High School, along with other Elementary, Middle, and High Schools in DISD providing food pantries, clothing, snacks for athletic events and mentoring. If you would like to partner in reaching these children, please consider a generous donation http://www.feed3.org/donate.html.
This summer FEED 3 is partnering with 32 local feeding sites sponsored by Strategic Justice Initiatives. For more information, please contact us at info@FEED3.org.
For more information on homelessness in North Texas, please see the 2013 Metro Dallas Homeless Alliance Homeless Count. Click here to view it.
Give Now
For more information about FEED 3 and partner Strategic Justice Initiatives Inc. summer feeding programs or one of its 27 sites, please contact :
(214) 316-1356

(214) 497-4430

Please feel free to contact us with any additional questions or concerns at any time! We will be happy to assist in any area, and would be delighted to have your organization as a participant within our program this year!
Your tax-deductible gifts can also be mailed to Strategic Justice Initiatives. P.O. Box 222026, Dallas, Texas 75222.

About Strategic Justice Initiatives Inc. - SJI in 2009 became involved in laying the groundwork for the citywide movement called the Greater Dallas Justice Revival. SJI was the parent nonprofit for it till 2011 when its mission of starting 25 school church partnerships, and placement of 700 chronic homeless into housing were accomplished. SJI then launched www.homesforourneighbors.com as the faith partner for Dallas Housing Authority and Metro Dallas Homeless Alliance support of 2000 chronic homeless were placed into permanent supportive housing. www.feed3.org was launched to support the school-church partnerships and hunger projects throughout North Texas. Both efforts carry on the misson of Greater Dallas Justice Revival.
To help end hunger and poverty in our region, please consider a generous donation: Click here:
Give Now