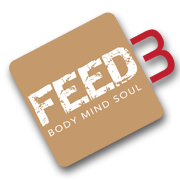 Feed 3 Tackles Child Hunger in Greater San Antonio
FEED 3 has joined one of the largest non-profits in San Antonio to assist in tackling one of the nations highest child poverty and hunger rates in that cities poorest zip codes. The partnership will occur over the next three years reaching into the most crime ridden neighborhoods with a pro-business approach.
Daily Bread Ministries, one of the oldest and largest non-profits reaches into the poorest areas of the city working with 160 churches. Its 160,000 square feet of warehouse space provides up to 300,000 pounds of food and product each month throughout the cities poorest communities.
Over 118,000 San Antonio children currently live in food insecure homes. This makes up an astounding 28 % of the population. One of the hardest hit areas for hunger is San Antonio West Side, where 100,000 residents – a quarter of its mostly Latino population- are "hungry all the time"
Local residents, who have worked to change the hunger landscape are encouraged and hopeful that the causes of hunger can be addressed. Community leaders like Catholic Priest Ralph Ruiz, age 77, who worked to improve the area since 1968, gives low grades to city leaders that not much has changed.
Ruiz, now 77 and retired say: "Hopefully, the mentality, the defensiveness of the power structures of this town, they will let their hands down and see what's happening and be part of the solution."
The statistics are disturbing. In the 78207 ZIP code on the city's West Side, where 96-percent of residents are Latino, 40 percent live below the poverty line. Among households, about 35 percent receive food stamps, more than three times the national average.
Today, more people have food assistance, but "we're still having the consequences and results of poor nutrition in our community,"
This is where FEED 3 and Daily Bread are working with local West Side organizations like Last Chance Ministries, a thriving inner city work that is making a lasting impression in the community. With a regular attendance of 700 members, the church has a full-fledged community outreach that is tackling tough issues of poverty, hunger, crime, joblessness, drug and alcohol addiction and more.
Pastor Jimmy Robles can be seen involved in daily activities from early morning to late night that have turned the local community around.
In addition to San Antonio Westside, FEED 3 has partnered to touch the Eastside challenges high crime of gangs, violence, and poverty. The zip code of 75212 was recently named by President Obama as a "promise zone" to receive federal aid to bring community transformation.
Daily Bread has been working to transform part of their 160,000 sq. ft. facility into a Liberty Center to reach the 32,000 population. Currently 23% of the zip code, live in poverty, and 14% live in deep poverty. Over 2,337 families in the area receive government assistance.
The Liberty Center will provide athletic outreach and programs, senior citizen programs and has plans to house a medial clinic and various nonprofits that will work to serve the local community.
Daily Bread during its 18- year history, has never received government aide, and is dependent on private donations. It has received widespread support from the business community, political leaders, and faith-based community as a new model for hunger relief.
FEED 3 is noted by the USDA and Texas Agriculture Department for its pro-business approach and solutions for hunger eradication. Working with its partnership with Strategic Justice Initiatives, Inc. of Dallas, Texas, the two organizations are credited with changing one of the most violent and impoverished zip codes of Dallas, Texas.
Please visit www.feed3.org and www.randyskinner.com for more information on the future of these partnerships. Remember your donation helps in our outreach.
Visit www.dailybreadministries.org for more information on the feeding outreach in San Antonio, Texas.
Meet a Need!